BRINGING STREET ART TO DUNDEE, OPEN/CLOSE IS INJECTING LIFE TO THE ALLEYWAYS AND FORGOTTEN CORNERS OF THE CITY CENTRE. WORKING WITH LOCAL ARTISTS THE TEAM FROM FLEET COLLECTIVE HAS CREATED A TRAIL OF 18 DOORS AND COUNTING...
Street art can make a city look truly amazing. We're not talking the tagging you may be used to seeing – we're talking about beautiful artworks which everyone can appreciate. It improves the urban environment, cleans up vandalised areas, and encourages the public to take ownership of their spaces and take pride in their city. Another bonus is that street art actually discourages vandalism and tagging, as areas with art already in place are far less likely to be targeted. You only have to look to the massive North/South puclic street art piece under the Tay Road Bridge to demonstrate this.

With the amazing creative scene in Dundee - from the Dundee Design Festival to the DCA, Fleet Collective and Wasps studios, not to mention the soon-to- open V&A - we thought it was high time Dundee saw some more street art. We've had support from Place Partnership and some amazing local businesses, allowing us to organise a trial project of 18 painted doors in lanes, closes and alleyways around the city centre – all receiving makeovers courtesy of local artists who couldn't wait to whip out their cans and brushes.
The aim of the project is to brighten these areas which are prone to vandalism, opening them up to the public and encouraging them to explore their city and go places they may not normally go, using new and exciting routes to rediscover their city. The artworks are all located in the city centre, and the trail can easily be completed in around an hour – we hope you enjoy the trail and have some fun exploring a different side of Dundee.
Going further, we plan to use to use the funding from map sales, artist led Open/Close tours and collaborations with local businesses to be able to fund more artworks, supporting local artists and improving our great city at the same time.
FLEET COLLECTIVE
Open/Close Dundee is organised by a team based at Fleet Collective - a creative playground full of talented people making awesome things, sometimes on their own and sometimes as a group.
Fleet Collective is a creative co-working space and agency that brings together freelancers, researchers, and businesses. Members work in a host of disciplines, from art, design, renewable energy, web development, and communications to architecture, curation, publishing, and film-making. This provides an inspiring environment, and Fleet often manages multidisciplinary creative projects just like Open/Close, which owes its success to the wide range of talents available.
PROVIDING AFFORDABLE CO-WORKING SPACE IN DUNDEE TO HELP PEOPLE WORK COLLABORATIVELY AND INDIVIDUALLY. COME JOIN US.

Based in Dundee, the collective provides direct access to the cultural creativity, digital expertise, and enterprising outlook for which the city is famous. Fleet Collective provides clients from across the UK and overseas with instant access to this source of talent.
Over the past five years, Fleet has established itself as an important creative hub in Dundee, and their model as a collective has been commended and internationally recognised. They are a community interest company, and all profits are fed back into the collective to grow facilities and resources. Committed to the arts, they are passionate about using them to make the world a better place.

Simply put, Fleet Collective aims to:
Rent – as a creative co-working space, we have desk space suitable for freelancers and small businesses of all kinds.
Represent – we actively promote the work of individual members seeking clients, exhibition opportunities, and commissions.
Pitch – we proactively seek work that the collective can deliver together, and thanks to the wide range of skills in the collective, we can provide creative solutions to suit clients of all sizes.
We provide affordable, flexible work space for a range of needs – if you're interested, please have a look at fleetcollective.com and get in touch.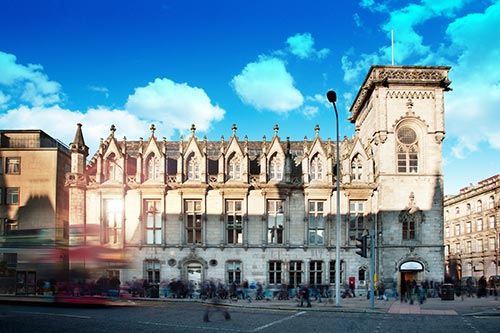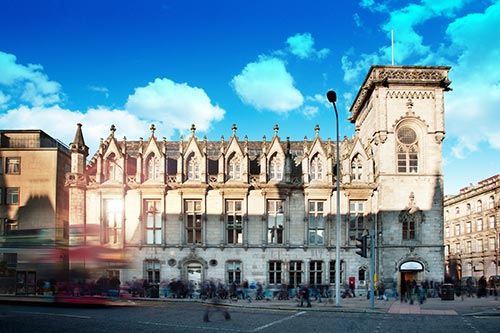 A big thank you to all our sponsors who kindly donated to help make this project happen.
- Place Partnership
- Scottish Enterprise - Cultural Tourism Fund
- PDQ
- CEX
- Direct Line Timber Ltd.
- Trinity Arts Ltd - iartsupplies
- Ozzy's
- Dundee City Council
- Lorraine Law
BUSINESSES/PERMISES WHO GAVE US DOORS
Thank you to everyone who donated their doors, without which this project just could not have happened.
- Quirky Coo (Gregor Thomson)
- Lorraine Law (C.Gull)
- Blo Out and Refresh (SYKE)
- CEX (Whimsical Lush)
- Keiller Centre (Fizz Yann, Bleach and BFL)
- Shoe Zone (Paco Graff)
- RBS (STUC)
- Caw's (Islay Spalding)
- PDQ (John Fraser and Lindsey Brown)
- Nicoll's (Stephen Sinclair)
- Butterfly Cafe (Katie Guthrie)
- Arkive (Johanna Tonner)
- Hawkhill Brewing (Indie Matharu)
- Park Leisure (Thing Thing and Tytus Skafander)