STOBSWELL TRAIL
This trail takes you around the sites of the Stobswell area, just a 10min walk from the city centre. Taking in all the doors will only take you about an hour to get round on foot. You can also help support the tour by buying a physical map for £1 from one of the following locations: the DCA, McManus Galleries, Visit Scotland, Butterfly Café, Brewdog, Madigan's Tearoom, This Way Up, Quirky Coo, The Bach, Ozzy's and iArt Supplies, the Arthurstone Community Library, the North Eastern bar, Nicholson's and Café Forte.
20 artists have painted doors for the Stobswell tour, here's a little about each of the artists.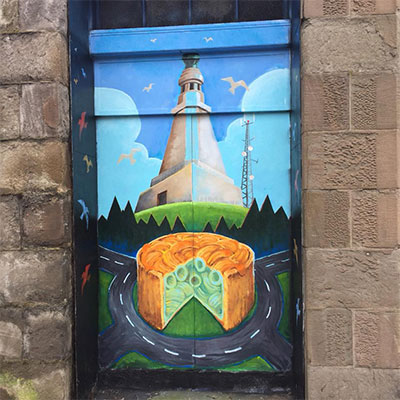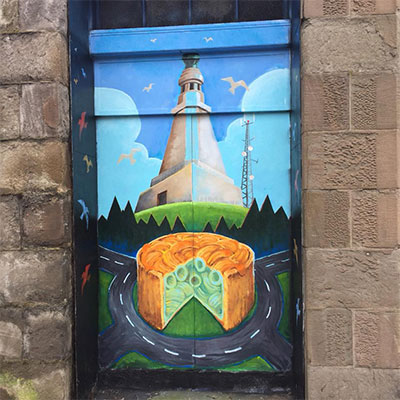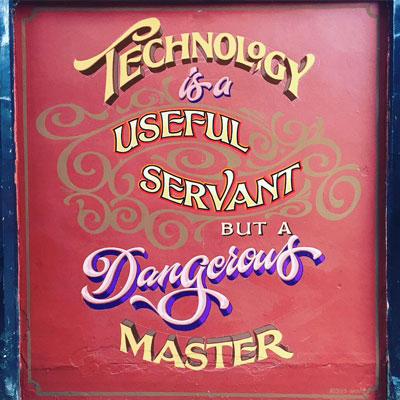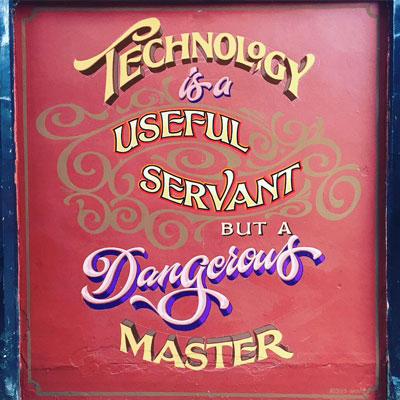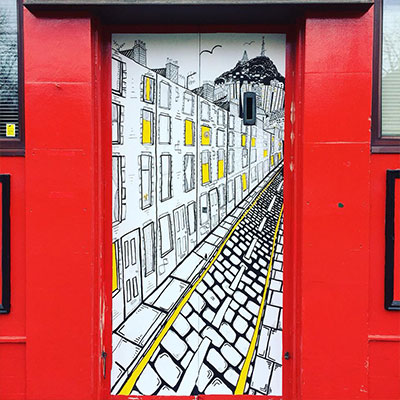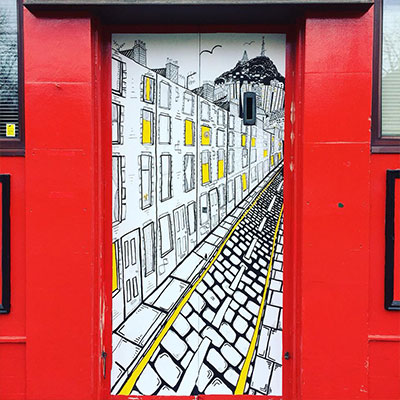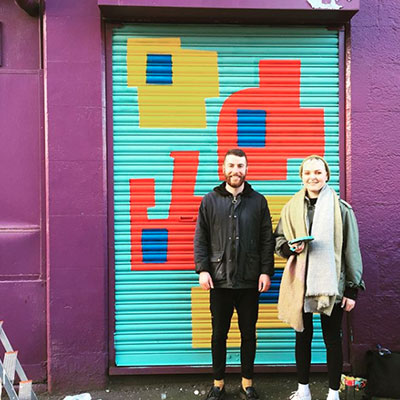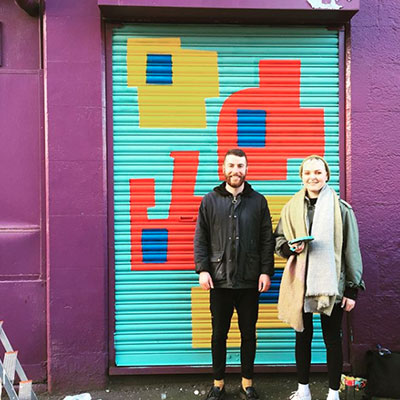 A big thank you to all our sponsors who kindly donated to help make this project happen.
- Maryfield Community Regeneration Forum
- NHS Community Innovation Fund
- Dulux
- Hillcrest Housing Association
- Dundee City Council
- Dundee Contemporary Arts
- iArt Supplies
- Ozzy's
BUSINESSES/PERMISES WHO GAVE US DOORS
Thank you to everyone who donated their doors, without which this project just could not have happened.

- Tayside Plumbing
- Den's Rd Market
- Dundee International Women's Centre
- Room 39
- Nicholson's Cycles
- Stobswell Dental Practice
- Boomerang Centre
- Paper Shop
- Windsor Bar
- The North Eastern
- Cuts & Colours